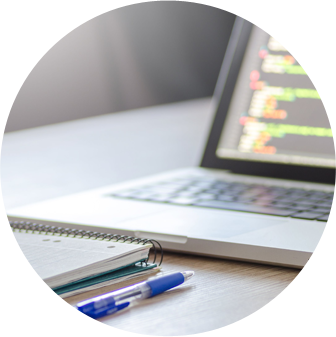 Business Application Software
Our advanced systems help your company achieve significant cost savings and increase productivity. Our fully integrated ERP software collects, manages and distributes information across functional boundaries shortening lead times, reducing time-to-market and improving customer service. Our ERP solutions do not require an on-premise hardware option, allowing you to easily extend its core functionality to fit your specific needs.
Cloud Application Suites
As a Microsoft Certified Partner, we can advise on how best to standardise or advance your IT infrastructure. Our dedicated team can help you realise more business value from your IT investments, helping your business reach its full potential. We offer a suite of products including Office 365, which aim to enhance communication and collaboration within your business.
Complete Data Security
We offer a range of security solutions based on customer-specific needs through different combinations of hardware and software solutions. Our world leading partners are security specialists giving you the most robust protection for your business environment.
Mobile Sales Solutions
In today's competitive sales marketplace, successful reps should be responsive and dynamic. Our range of mobile solutions enable you to track all customer information and interactions whilst capturing and progressing leads from a single solution, on any device- laptop, tablet or phone. Our software has an intuitive, user-friendly interface which works to highlight extra sales opportunities to help you maximise your leads and sales.
IT Products/Network Infrastructure
Our wide range of IT Infrastructure solutions (including computer hardware, software, data management and networking) will support your business needs, whether to drive efficiencies, manage legacy architectures or equip your staff with the latest mobile and cloud technologies. A key service we offer is the provision of professional assistance to customers undertaking IT projects as well as IT advice, planning and installation for infrastructure or software projects.
Support/Helpdesk
We work with small and medium size business to support their IT needs. We provide both on-site and remote support, acting as your company's IT department, enabling you to concentrate on managing your business.